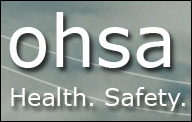 CONSULTING SERVICES
OHSAS 18001 stands for Occupational Health and Safety Assessment Series and is an internationally accepted management system on occupational health and safety. It is based on the ISO management systems methodology and provides a system to improve the health and safety situation in companies. This is done by identifying health and safety risks and hazards, eliminate or control them and demonstrate improvement. OHSAS is mainly applied in technical sectors.

This document outlines the main aspects of OHSAS 18001 and the possible benefits of implementing it.


ISO
ISO is a non-governmental organization that forms a bridge between the public and private sectors. On the one hand, many of its member institutes are part of the governmental structure of their countries, or are mandated by their government.
more info
Iskandar Malaysia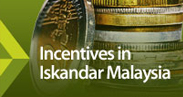 Iskandar Malaysia aims to be a sustainable region of international standard. The beacon of new growth, Iskandar Malaysia will spur economic developments that actuate Malaysia's global potential. Recognising the need for sustainable development, social and environmental issues features heavily on its agenda.
more info