Our Profile
---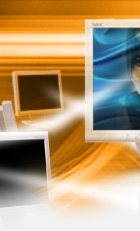 Advanced Industry Standards Services Sdn Bhd. Is one of the leading business management consulting organizations offering business consulting services to organizations of all nature and size. We provide one of the most comprehensive suites of consulting services, products & training in the fields of Quality Management, Environmental Management, Food Safety Management, Halal Food Management & Occupational Health and Safety Management to the organizations across all the industry verticals for building a progressive and profitable organization by creating a sustainable competitive advantage in the market. Inspired by Quality, Committed to Excellence
We provide one of the most comprehensive suites of consulting services, products & training in the fields of Quality Management, Environmental Management, Food Safety Management, Halal Food Management & Occupational Health and Safety Management to the organizations across all the industry verticals for building a progressive and profitable organization by creating a sustainable competitive advantage in the market.
Inspired by Quality, Committed to Excellence
Our Mission is to provide effective, competitive & practical management solutions to the organizations to optimize their operational efficiency in order to maximize return on investment & ultimately to achieve their objectives.
We provide solutions that change the way people work and organizations do business. In virtually every industry, from manufacturing to services, ADVANCED Management Consultants has been helping companies leverage their resources by reducing their operating costs and increasing their productivity.
We possess the domain expertise to understand the critical issues facing your business and we offer proven modules & comprehensive services that streamline process and reduce complexity of operations. More importantly they are tailored to reduce costs & take your management to a new level of competitive advantage.
Establishments: Journey started with a small step in the direction of excellence has resulted in development of a transactional consultancy organization.
Infrastructure: Our office possess latest communication and business infrastructure in order to create an ergonomically conducive and motivating work environment to facilitate our experts in designing world class management solutions.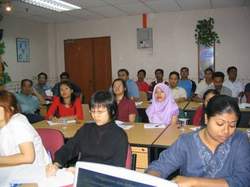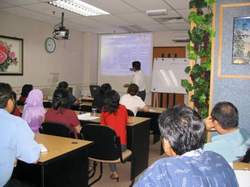 ISO
ISO is a non-governmental organization that forms a bridge between the public and private sectors. On the one hand, many of its member institutes are part of the governmental structure of their countries, or are mandated by their government.
more info
Iskandar Malaysia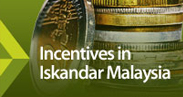 Iskandar Malaysia aims to be a sustainable region of international standard. The beacon of new growth, Iskandar Malaysia will spur economic developments that actuate Malaysia's global potential. Recognising the need for sustainable development, social and environmental issues features heavily on its agenda.
more info